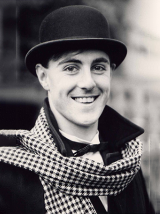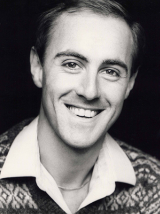 Cal Trained as an actor at The Royal Scottish Academy of Music and Drama (graduating in 1981) and at Ecole Philippe Gaulier. He has also trained as a classical singer with Claudio Barr in London and David Kelly, Head of Scottish Opera School in Glasgow.
From 1981 to 1999 he worked extensively in Theatre, Television, Film and Radio.
TV work includes: The Detectives (BBC), The 10%ers (Carlton), Eastenders (BBC), About Face (Central), The Bill (Thames), Cluedo (Family Channel), Noel's House Party (BBC), The History Of Tom Jones (BBC), and regular roles in various children's series': Motormouth (TVS), What's Up Doc (STV/Warner Bros), Sunny Side Up (YTV), Sunnyside Up (Meridian) Behind The Bike Sheds (YTV) and The Wild House (BBC)
Film: Dead London (Businessman) dir. Thomas Napper; Life Force (various zombies) dir. Tobe Hooper; Crime Time (Mort Sline) dir. George Sluizer; The Curl (lead) dir. Brian Griffin; The Amazing Spider-Man 2 (Principal Conway) dir. Mark Webb; Paddington (motion capture) dir. Paul King; Paddington 2 (motion capture/Sir Geoffrey Wilcott) dir. Paul King.
Theatre: Florindo in The Servant Of Two Masters (Sheffield Crucible dir. Roxanna Silbert), Rev Wopsle/Matthew Pocket in Great Expectations (No1 tour dir. C G Sandford), The End Of The Tunnel (tour dir. Philippe Gaulier), A Beautiful Life (tour dir. Pierre Byland), Trouble In Paradise (tour dir. Mike Alfreds), Alphonse in The Boyfriend (Hastings dir. John Heaward) Professor in Woyzeck (Latchmere dir. Peter Bloore), Cyril in Moll Flanders (Worcester Swan dir. Pat Trueman), Hans in Spring Awakening (Young Vic dir. Margaret Gordon), Billy in Stags & Hens (Chester Gateway dir. Peter Fieldson), Various roles in Ayckbourne's Confusions (Chester Gateway dir. Peter Fieldson), Adolf Hitler in Happy As A Sandbag (Derby Playhouse dir. Kevin Robinson), Summer season at The Open Air Theatre Regents Park, Algy in The Importance Of Being Earnest (Key, Peterborough dir. Derek Killeen), Francis Flute in Popular Mechanicals (Arts Theatre dir. Geoffrey Rush) plus many repertory and commercial Christmas shows Gepetto in Pinnochio (Birmingham Rep), Weasel in The Wind In The Willows (Chester Gateway), Jolly Roger in Christmas Cat And The Pudding Pirates (Worcester Swan), Buttons in Cinderella (Duchess Theatre), Bunty Weird in Oscar & The Underworld (St. Georges Theatre), Pinnochios at Croydon and Birmingham Rep and Dick Whittingtons at Chester, London, and Hornchurch). Cal also performed regularly in the Late Joys at the Player's Theatre.
Radio: Many Drama and Light Entertainment productions for Radio 4 including: Weekending, Untouchable, House By The River, The Last Resort, Girlies (3 series).
Cal has also performed as lead vocalist for The Pasadena Roof Orchestra.
TV commercials for: Hamlet Cigars, McEwans Lager, Britannia Building Society, Nescafe, Technics, Honda, McDonalds, Pizza Hut, IBM, Settlers Tums, Beefeater Restaurants, Vanish, Martin Barnett's Sofa Sleepers, Labatts Lager, Kellogs Cornflakes, Scottish Power, Tennants Lager, Boots, St Ivel, Bradford & Bingley, Petit Filou, Waddingtons plus many for Europe.